You'd agree with me that practically everything in the world is on hold except family time, indoor recreation, and playtime. Even though schools have either been suspended or moved virtually, your kids still need to be occupied in productive ways. Did you know that from age 2-8, your child's mind is like a sponge? it soaks up as much information from its immediate environment and applies it whenever the need arises. Judging from this fact now is the time to imprint on their psyche. That's why experts say playtime is crucial to their social, psychological, and cognitive development because they learn even in play. Wondering how best to take advantage of playtime from home? Here is why these 5 educational toys are best for their creativity in lockdown
Wooden Digital Matchsticks
Learning math doesn't come easy for most children. The great news is that the reverse can be the case when you improve on your child's thinking and practical ability in the early years. Studies show that Toddlers as young as 12 months are able to recognize numbers and this often gives way to more abilities such as counting, adding/subtracting objects. The Wooden digit sticks for kids is designed for young ones aged 3 and above to help with hand-eye coordination while improving memory span and attention to details. The mathematical sticks come in beautiful colored wooden sticks for simple numeric equations.
Key Features
Fun and Easy to play. Perfectly suitable for children aged 3 and above

Wooden sticks come in beautiful colors to combat boredom and keep kids engaged

Safe and Environmentally friendly. 
Mini Combo Flash Cards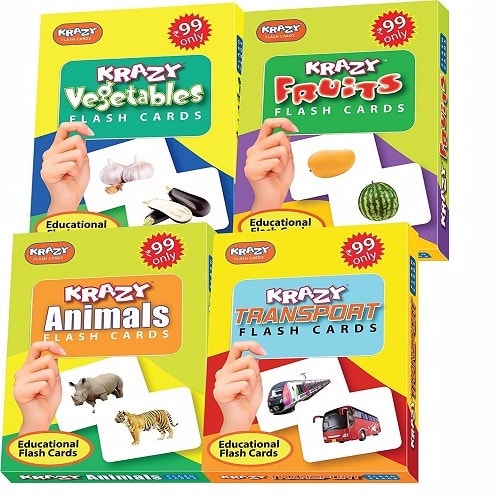 Learning is a complex process that can be reinforced with visual aids. Your little one may either be an Auditory learner, or a visual one.  Flashcards come into play for visual learning because they provide small pieces of information in an interesting way that makes it easier for children to understand basic concepts. This set of 4 mini combo flashcards is the ideal learning tool because they emphasize memorization and serve as an effective way to gradually introduce reading. Encased in 4 separate packs, these flashcards contain 32 cards of varying concepts ranging from Animals, Vegetables, Fruits, and Transport with the names of each item displayed on the backside.
Key Features
32 full-color cards to introduce new words, objects, and concepts to your little one.

Cards are labeled on the backside for confidence-based repetition.

Suitable for toddlers aged 2 and above.

Save N2,500 on Purchase.
Cool Creations Building Leggo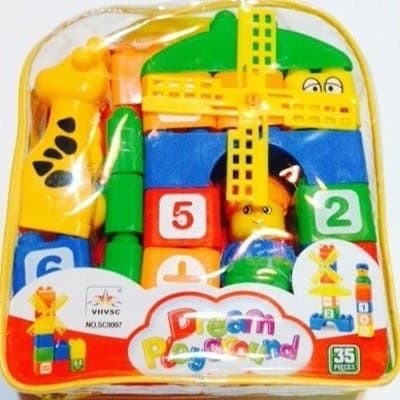 Even adults know that patience and perseverance are the key ingredients to major successes. The Cool Creations building lego is designed to stimulate fine motor skills in children while improving upon their sense of organization, persistence, and imagination. Made to encourage your child to think outside the box, this high-in-demand educational toy for both boys and girls within the ages of 1-8 includes 35 cool pieces that encourage open-ended building-play and colorful blocks for the ultimate learn-play experience.
Key Features 
Moveable parts in different colors to explore your child's perseverance.

Leggo bricks of different designs add to the endless possibility of creative designs

Comes in a convenient plastic storage bag for safekeeping.

Compatible with other Leggo collections.
Mini medical Doctor Toy Set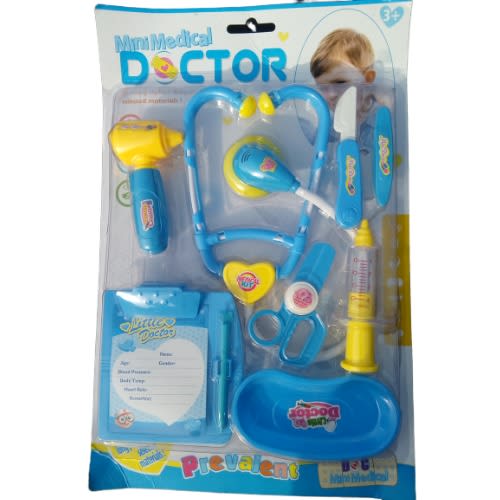 Roleplay is way more than just fun. It is a fantastic way of stimulating empathy and brings imagination to life. It is also how children make sense of the world they live in. The mini-medical Toy set features medical tools for the junior medical staff. Not only can it help ease anxiety about doctor appointments, and enhances behavioral skills and enforces language/vocabulary development because your little one would have to learn the name of the instruments within kit. Suitable for toddlers aged 3 and above, the Doctor Toy Set includes a stethoscope, an otoscope, syringe, tweezers, a basin of surgery amongst others. 
Key Features
Save N1500 in discount sale

Includes a note pad not just for role play but for vocabulary development

Safe for supervised/unsupervised play
Stacking Drums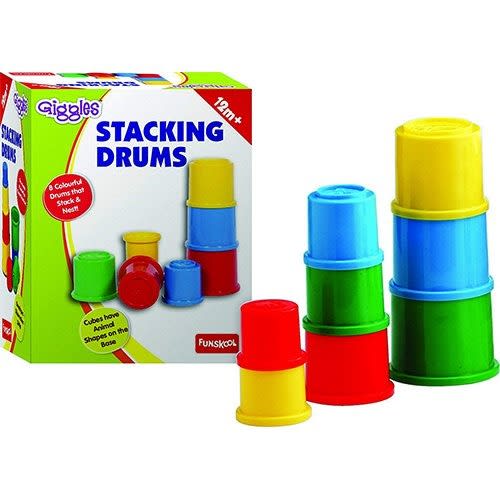 Hand-eye coordination is essential to the learning process. The muscles involved work to increase children's ability to read, grasp objects, and generally decode information. Stacking drums are a colorful set that can be placed one over the other. By stacking these in the right order, your little one develops a sense of organization and is able to understand the concept of size.  These cones also come with unique holes in the bottom for water play and an animal picture on top of each cone for shape and form recognition. It is suitable for toddlers within 12 months and above and is what your little one needs in his first few years.
Key Features
8 Brightly colored drums with animal imprints on each for a thrilling experience

Save N2,350 in discount sale

Made with safe and child-friendly materials. Suitable for water play.
While the world is at a standstill, their learning must not stop. Rather than have them watch TV all day, get them occupied with Educational toys for the best work-play alternative. Remember; toys with small parts need to be handled under adult supervision. 
Visit konga.com to have your needs delivered to your doorstep or walk into specific Konga Retail Stores for more.