If there's one thing that is constant every year is the cluster of parties and occasions that seem to happen in quick succession. From the office Christmas party to big family get-togethers, we're often faced with one party invite after the next but our wardrobes can't quite keep up! This is the perfect time to GET FASHION READY THIS NEW YEAR with these essentials.
A colorful cami that will brighten up any festive season look. When you want an extra touch of glamour, silk and satin camis in solid colors or beautiful florals are a staple that fit with everything from miniskirts to denim overalls or wide-leg jumpsuit collection. Camisoles are made to keep you looking cool.
Some things never go out of style—polka dot everything's definitely one of those things. Steal the show in polka dot dresses.  Polka dotted dresses are everything you've ever dreamed of in a show-stopping frock: fabulous, flattering and dripping with retro flair. Whether it's a figure-hugging dress or a ball dress, know that you can never go wrong in a Polka-dot dress!
Faux leather pants have become quite the trend so jump aboard and give your next party looks some added edge with these pants. If you want to make a strong statement – wear leather pants. They catch everyone's attention.
Shake up your style this year with this hot look. Make a style statement with an asymmetric hemline and get set to make some serious waves. High-low as we sometimes fondly call them are perfect for styling up or down.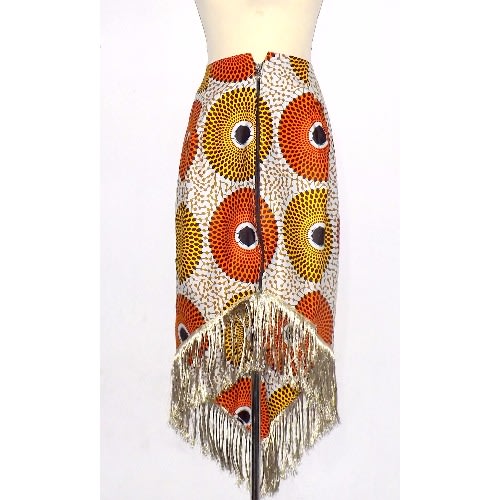 For those who like their accessories to be a talking point, this is one way to ensure that you're the belle of the ball (get it?). A Leather shoulder bag is definitely an investment piece, it's the kind of look that you'll be taking to many a party or occasion for years to come.
Classic and elegant, these mules will work with almost any event look making them a great value buy.
You can't head into a party without being suitably accessorized! Earrings are gorgeous and a guaranteed way to elevate any look.
Add some elegant tailoring to your wardrobe,  A white blazer, pinstripes or sleeve details will help you make a lasting impression. Women's blazers aren't just for the office, they turn any outfit into one with a little extra festive cheer.
A cute jumpsuit is a great party look alternative to the sea of dresses you'll no doubt be seeing. They guarantee you'll stand out!
What's your one wardrobe essential this New Year?