I love the smell of rain. I particularly like what it does to my imagination and how it brings my creative juices to the fore. It certainly isn't the same for everyone as a lot of people for one reason or the other, dislike the frequent downpour.
Rainy season in Nigeria runs from April through October. Prior to this time of the year, the scorching rays of the sun and the heat it brings leaves Nigerians praying for a more human-friendly temperature. Ironically when the rain sets in, the intensity of the elements here in the tropics forces us into silent prayers for an end to the showers.
However, since the rainy season cannot be magically gotten rid of, here a few handy tips to cope and survive the rainy season in Nigeria.
Invest In Durable Rain Proof Gear
Stock up on everything that would protect you from getting drenched. From Umbrellas to Raincoats, to shower caps for the ladies, and down to weather friendly shoes. The perfect way to surviving unpredictable downpour is to go about with a portable umbrella or have one permanently in your car.
Keep The Mosquitoes At Bay
Mosquitoes do not like rain but are attracted to puddles and procreate in stagnant water. Mosquitoes cause Malaria and Malaria is one of the leading causes of mortality in the tropics. Protect yourself by making provision for insecticide sprays, mosquito repellent creams, and tackling mosquito breeding grounds. Empty, drain, and cover anything that may collect stagnant water. A DIY tip to keeping mosquitoes at bay is to pour oil in the puddles of stagnant water around your home. This suffocates mosquito larvae and prevents them from multiplying.
Seal all Openings against Leaks
Imagine how uncomfortable it would feel to stand in your home when it rains all because the roof above your bed is leaking? Yes, something that terrible could happen if you do not inspect for cracks and leaks in your home before the rains begin. Do not ignore even the smallest crack and fix your rafters before the rainy season sets in.
Unclog Drains
Flood is a prevalent problem in Urban areas not because there is a flaw in planning, but because drainage systems are neglected. To prevent flooding during the rainy season, clear up the gutters around you. Do well to ensure waste around you is properly disposed to avoid it clogging the drains.
Fortify Your Body Against Colds and Flu
The human body is more susceptible to colds and flu in the during the rainy season. This is because Cold temperatures weaken the immune system. Studies show that the microbes causing colds and flu are most active in moist environments. The fastest way to put your system in gear against colds is to stock up on Vitamin C supplements and fruits. Ensure to stay warm when it gets cold too with blankets, Sweaters, and Warmers.
Make sure your Car is in Top Gear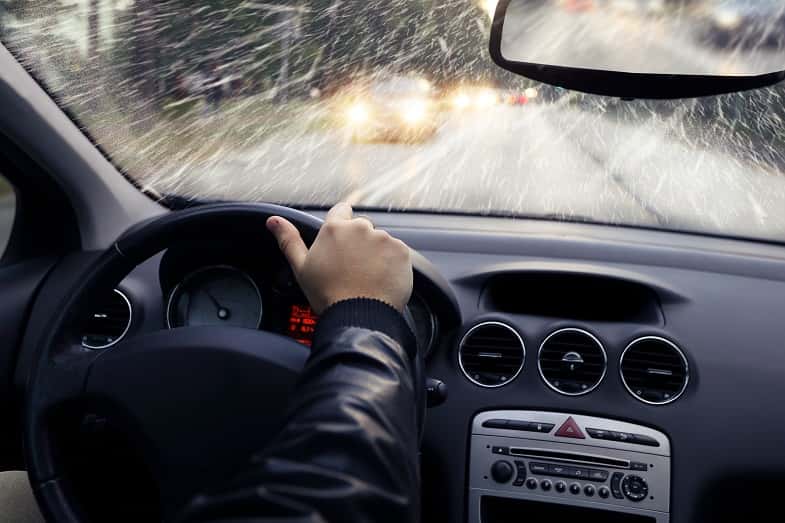 Owning a car is more than just luxury during the rainy season. The big deal with owning a car in the first place is your ability to maintain it. Ensure your windshield wipers are in top Condition, your car batteries won't disappoint you after wading through a puddle of water. And there are no holes for water to seep through in your car.
Get an Alternative power option
For some reason, in Nigeria, when the rains come down, power goes out. Rather than be stuck in darkness until the rains subside, Handle power outages like a genius. Invest in a durable power alternative. A generator, an Inverter, a UPS, Stabilisers, or even a power bank are all it takes for your comfort. Bridge the gap between an epileptic power supply and the good life with any of these options.
Stay Safe, Stay Dry, and Protected in this rainy season.
Visit www.konga.com or walk into any KONGA Retail Store Near you for the best deals on Products and Items across Categories and have them delivered to your doorstep FREE.
Take advantage of the Konga 7th Anniversary Sales for Mouthwatering Giveaways you can't resist.
Shop Smart, Live well.