Are you constantly stopping over at fast-food restaurants to eat? Does homemade food bore you? Do you derive satisfaction only from eating out? Then you've got to read this…  Studies have shown that People who regularly stick to home-cooked meals are happier. You can lead a healthy lifestyle simply by eating the food you have at home. The reason is easy- homemade meals contain less sugar and are more nutritious as compared to its fast-food counterparts. Moreso, Indulging in the food you have at home is one easy way to save money. Here are other great benefits of staying loyal to homemade meals
Home Made Meals are healthier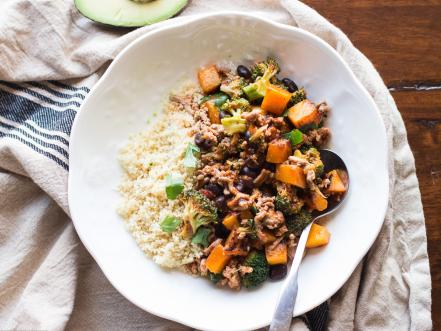 With meals cooked at home, you are at liberty to ration portions and control the quality and quantity of the ingredients you use. Knowing exactly what you put in your meals would keep you accountable and help you cut down on your calorie intake as well as reduce your risk of terminal ailments including high blood pressure and other heart-related conditions. With home meals, you can control the additives and preservatives you use while making sure not to overcook ingredients such as vegetables to ensure that vital nutrients are retained.
Hygiene and Cooking Conditions are Controlled
No matter how high ended the restaurant you eat out maybe, you cannot vouch for the hygiene of its food handlers. Remember the story of Mary Mallon who unknowingly infected lots of people with typhoid just by cooking for them? You can avoid such stories by preparing your own meals in the comfort of your home. There are numerous foodborne diseases out there and you are at risk of contracting any of them just by eating anywhere other than your home. Some of your favorite food vendors may not take all the time to properly cook their meat/ fish the way you would do at home. Studies have shown that food prepared at home is less likely to cause food poisoning. Your health is primary; Take charge of it.  
A Family that Eats together stays Together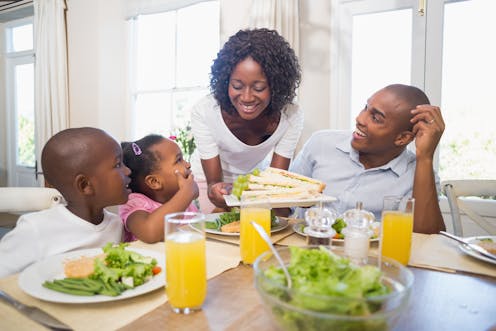 Shared meals have a way of initiating an emotional bond. Eating home-cooked meals bring families together because there is a conducive atmosphere for discussions that serve as a mood boost. With the busy schedule of many homes, the only chance of ensuring closeness or bonding may be during mealtime. Children who share meals with their families do better in school and are less likely to get involved in drugs/vices.
You can control Cost thus Save Money
When you eat at restaurants, you do not only pay for the value of what you eat, the price you pay includes the running cost and a fraction of the restaurant's bills. If one of your objectives this year is to save money, then eating home-cooked meals would be your first step in the right direction. Not only do you get to save money on overpriced meals, you can also control your unnecessary food cravings by staying content with what you have at home.
You can control Cooking Method and Quality
 
When you eat out, you are at the mercy of your food handlers. They decide what quality of ingredients to use, and what cooking methods are most convenient for them. When you eat at home however, you may decide to boil and not fry, cook in eco-friendly pans or use only freshly sourced organic ingredients which of course are a healthy choice.
Cooking is a beautiful art with tremendous benefits. It's easy to feel too overwhelmed to cook after a long day but just like every other art, when there is a will, there is a Way.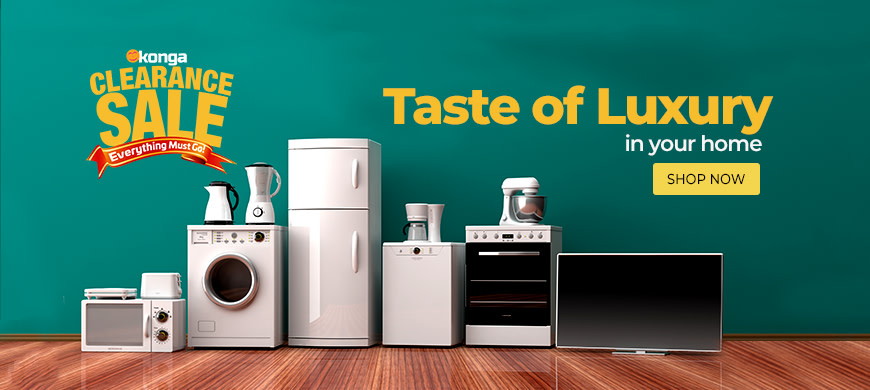 For all I know, cooking can be less strenuous when you have the right appliances. From stocking up on Rice Cookers, Blenders, Gas Stoves, to Refrigerators, you'll find out that making your meals are easier than you think. Check out all the amazing Kitchen appliances and cookware available at the best bargain in Konga's Clearance Sale. Visit konga.com In the alternative, walk into any Konga Store Near you for the Best Offers.