Time goes by really fast when you are having fun. Everyone gets caught up in the euphoria of a fresh start- making plans, and mapping out great opportunities that they most times miss out on actually executing these plans. We are already 23 days into the new year. There's little time to waste, so hold on a second… Are you sticking to your new year resolutions? Are you making any progress on the skills and opportunities you promised to invest in this year?
You've got to Make a move! Here are 5 Great Tips to maximize your chances of achieving all you have mapped out for the year. 
Set Realistic Goals 
There is no limit to what you can achieve if you set your mind to it. Be ambitious! Big dreams are definitely not a crime as long as those dreams are attainable and relevant to your lifestyle and vision. Be realistic-Make Sure you have the time and resources to achieve these goals to avoid losing motivation.
Each Goal You Set Must Be Measurable
Setting measurable goals entails you are clear, precise, and specific on your time frames. I highly recommend setting time-bound goals as this is often an extra push towards achieving what you set out to do. 
Break Your Goals Down to Achievable Steps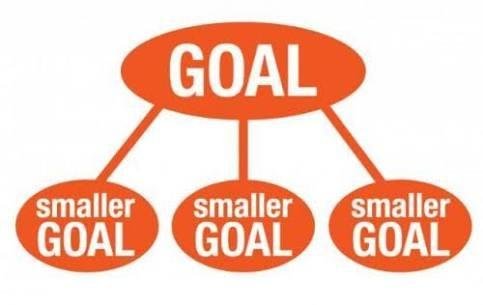 It is easier to achieve anything when there is an action plan. Break your goals down to baby steps. Reduce them to composite elements and map out a strategy including 'how' you intend to bring your plans to life.
Be Accountable and Reward Yourself Every Step Of The Way
The journey to achieving your goals could leave you feeling tired and weary. It is human to lose enthusiasm along the way. This, however, must not discourage you. Don't wait to win before you give yourself an applause. Encourage yourself even if no one does and give yourself a pat on the back for every milestone you achieve. 
Maintain a Positive mindset and Don't Give Up Regardless
Nothing good comes easy. Making changes may feel difficult at first but as you gradually ease into it, it gets easier. Your first week at the gym would definitely leave you feeling sore and fatigued. Focusing only on the pains you feel, could limit you from working hard to achieve the body you desire. 
Welcome back to an amazing year of lots of exciting offers. Start the new year on the right foot by taking bold steps you'd look back and be proud of. Ride High with Konga this year! Fasten your seat belts for an exciting journey you won't forget. Visit www.konga.com or walk into any Konga retail store near you for ALL your Needs.