Just a few weeks ago, it seemed this pandemic was far off but Within the space of a week, Nigeria has recorded about 10 active cases while tracking over 1300 others in the fight against COVID-19. Rather than panic, now is when all hands ought to be on deck. The same way It would take more than just one hand to keep a boat sailing; only collective effort can curb the spread of this virus. Safety is everyone's business and remains our utmost concern. Here are ways you can contribute your quota in these times
Wash your hands frequently with soap and water for about 20 seconds
A simple trick is singing 'Happy Birthday' while you scrub your hands thoroughly with soap and rinse off with running water. 
Keep your hands off your face and facial orifices.
The easiest way to contract the virus is by direct contact with the respiratory droplets of an infected person. A sick person may not necessarily sneeze or cough on you. But your hands could come in contact with infected surfaces thus contracting the virus. A good hand sanitizer should be your companion this period. 
Maintain good Social distancing of about 1 meter or more
Stay off crowded places including markets, clubs, churches, the beach, mosques, relaxation parks, etc The COVID-19 spreads quickly and is highly contagious. Limiting exposure to these places is one way to curb the spread of this virus. 
Boost your immune system
The most effective defense against this cureless virus is your immune system. Exercise frequently, maintain a healthy lifestyle, stay hydrated, and indulge in foods that can boost your immunity. Foods like pineapples, Avocados, mangoes, Garlic, and vegetables as a whole are very healthy. It is also advisable to stock up on 1000mg of Vitamin C to boost your body's defenses.
Maintain Good respiratory Hygiene
Now is not the time to sneeze or cough carelessly. As a matter of fact, you must cough into your elbows, or sneeze in a disposable tissue.  If you feel sick or feverish, Stay indoors and self-quarantine while you observe your symptoms. Seek medical care however if you feel shortness of breath or difficulty breathing.
On our path; we at Konga are committed to contributing our quota in the face of this world health challenge.
We advise you to opt for less physical contact
Stock up on discounted personal/health care products that could be delivered to you at less cost.
Our Delivery Agents and partners have been well equipped
With gloves, face masks/sanitizers and well trained on the best hygiene and social distance practices so that you have nothing to worry about this period.
All deliveries within Lagos and Abuja are now *free with over 10M shopping vouchers to support shoppers and cushion the shopping effect this period. 
The KongaPay Platform is available to you for cashless transactions
You can now handle all payments (Utility bills, airtime, internet subscriptions, cash transfers) from the comfort of your home while maintaining your social distance.
Safety In Konga Stores
We have ensured that all our walk-in stores Nationwide have safety precautions in place. There are sanitizers strategically placed in various locations and trained staff with forehead thermometers to monitor your temperature as soon as you walk in.
In addition to all these, we have set up a 24/7 response team to handle requests, concerns, and inquiries from our customers. You can reach out to our support team on 07080635700,08094605555 or send an email to help@konga.com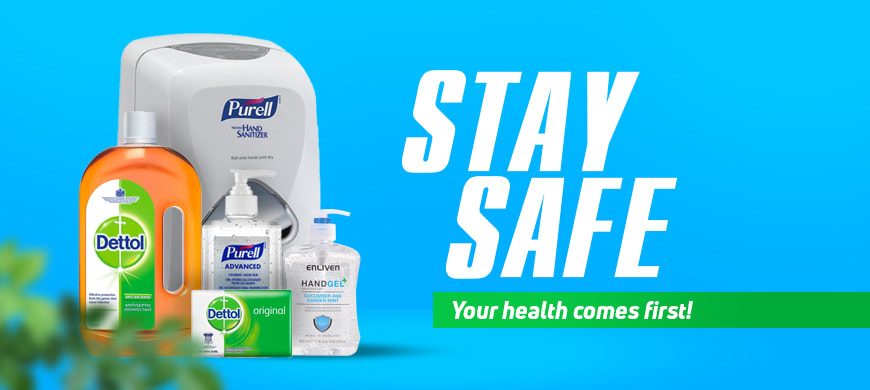 It takes an orchestra to play a symphony. Please stay safe while we hope this pandemic eases off Soon. Visit konga.com or walk into any Konga retail store for the best bargains money can buy.