Pause! Take a few seconds to reflect on the fitness goals you set earlier this year. How do you feel? Have you actualized any of those goals? Are you proud of your journey? Do you have plans of pushing yourself even more? The second half of the year is here already and It isn't too late to buckle up on the goals you set. Inculcating a Fitness Equipment into your daily routine is one way to beef up your performance. Here are 4 reasons NOW is the best time to stock up on fitness equipment. 
Fitness Trackers Keep You Active
Fitness trackers are one amazing way to stay healthy and active. While it may be difficult to stick to a diet; with a fitness tracker strapped to your wrist, you would never be left wondering if you are active enough to burn the calories you accrue. Just by looking at your wrist, you can track your heart rate, number of steps you take, calories burned, and much more. It also serves as a great workout motivator.
Exercise Bikes are an Easy Way to Burn Up Calories
A stationary bike is another way to burn up excess calories and increase your heart rate. With an exercise bike, it is easy to get rid of over 700 calories in just one session of fast peddling. Exercise bikes tone your muscles while targeting your glutes, quads, hamstrings, and calves. Even your abs and back are not left out during a workout if you maintain the right posture. 
AB Benches Strengthen Your Core
Abdominal benches are workout equipment built specifically to target the muscles found in the abdomen. Summer is just around the corner! Get the midsection you crave with an Ab Bench. One of the advantages of this equipment is that it makes it possible for you to maximize the benefit of your exercise without much stress on any other muscle6. For instance, doing sit-ups on an abdominal bench will be more effective while sparing you the stress of straining your back muscles. 
Even the Weather Can't Restrict You with a TreadMill
Like it or not, your Fitness plan could be rudely interrupted by the weather. An unexpected rainstorm, cold weather, or even the lack of motivation to step outdoors could interrupt your routine. With a treadmill in your home, you can run whenever you like with no weather or harsh elements in the way. There are different types and various sizes of treadmills to meet your need. Some are even adapted with features such as onboard screens, wifi, and ports to plug your phone or device.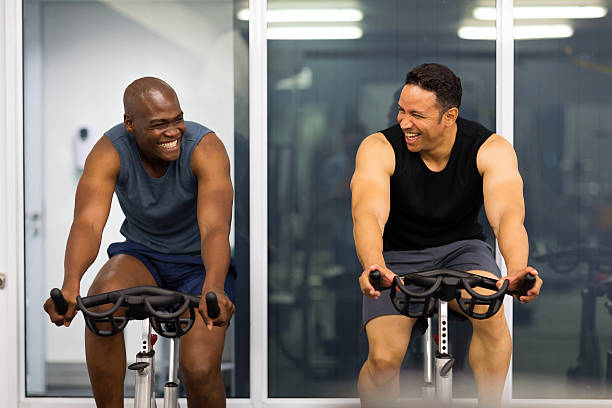 Take the right steps towards a healthy lifestyle. With a set of fitness equipment in your home, your goals would be easier to achieve and faster than you think. Remember, the aim of fitness is not to be better than anyone, but to be better than you used to be.
Visit www.konga.com or walk into any KONGA store near you for the BEST deals on Sports and Fitness Equipment.