The most favorite part of my home is my kitchen and this is because having proper utensils and equipment makes my life a lot easier there. At first, I was clumsy in the kitchen, but getting my stress-free equipment alongside my recipe book has left me happier.
The kitchen world has exciting equipment, but you do not have to own all of them before giving yours that modern look.
To help you know the equipment and utensils you need, we have created a kitchen essentials checklist for you. With these items, your cooking experience will be seamless and joyous.
Non-stick frying pan
You need a non-stick frying pan. This frying pan makes your breakfast preparation very swift. Besides, no one loves burnt pancakes. Avoid using non-abrasive tools on the surface. However, buying a three-piece set, lets you have three different sizes for cooking different things at once.
Saucepan
A saucepan is best suited for boiling things like pasta, rice, beans, or anything with liquid. It's easy to handle and suitable when cooking for 1 or 12.
Blenders and Grinders
Of all the equipment I own, my blender is the most used. You definitely can't do without it. Be it smoothies, vegetables, etc. It's super quick and easy to use.
Chopping Board
Your kitchen equipment is never complete without a chopping board. These boards come in different sizes, shapes, and varieties. The wooden chopping board is best suited for cutting vegetables, while the plastic ones go for proteins.
Potato chipper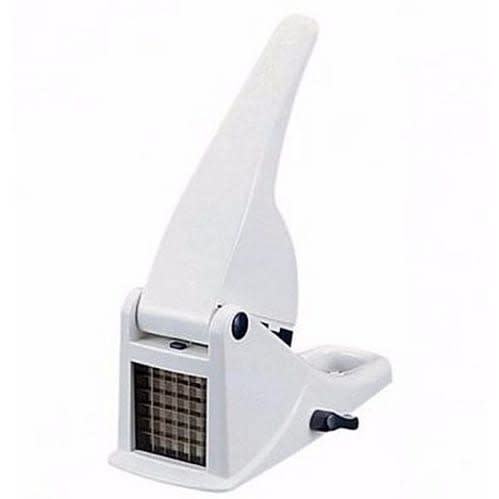 With your chipper, chopping those potatoes, cucumbers, and other vegetables becomes seamless. It is characterized by a large base and a large lever arm for chopping. This chopper avoids wastage and guarantees you accurate cuts.
Manual Fruit Juicer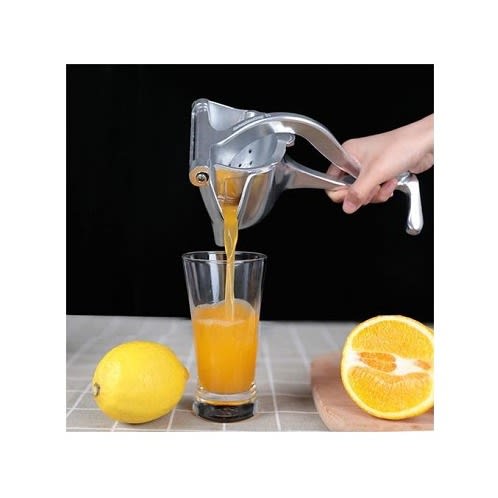 The energy-saving juicer is designed to offer you easy extraction. It's easy to use and durable.
Knives
If you're going to be cooking, then you need a knife. You'll need a knife for 95% of your food prep. However, we recommend having a set of knives. This way, you have different types and sizes for various purposes.
Spoon Set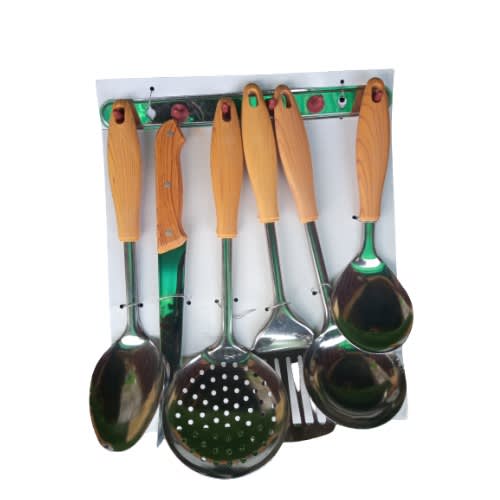 This is ideal for anyone who would be using the kitchen more often. It has a complete set of knives, soup turners, a slotted spoon, a soup ladle, and other tools that come in handy.
Mixing Bowls
These are essential kitchen tools. These bowls come in different materials and sizes. However, glass bowls are easy to clean, heat resistant, and do not react to any food products.
Colander
The colander or what we often call a sieve is a must-have. It is used for draining pasta, rinsing vegetables, washing canned beans, and lots more. Everyone needs a colander.
Okay, I must tell you, it's difficult to list just 10 essential kitchen tools because there are lots of them that your kitchen needs. For Instance, Whisks, Lemon squeezer, crockpot, Peeler, Slicer, Cookie Scooper, Measuring cups and spoons, Kitchen aid Mixer, Can Opener, Sheet Pans, etc.
All you need to do is visit our kitchen utensils store on konga.com and adorn your kitchen with the right equipment.
Cooking is fun when you have everything you need.