With everything going on in the world right now, keeping your clothes clean should be the least of your worries. Washing machines provide the ease you need, save time, and in addition, provide you with the luxury of fabric care. Have you contemplated stocking up on a washing machine recently? Deciding on the best brand to go for can be a hectic task. Not to worry tho, this piece is your ultimate guide to getting the best Samsung washing machine in 2020.
Samsung RGC_Front Load 6KG Washing Machine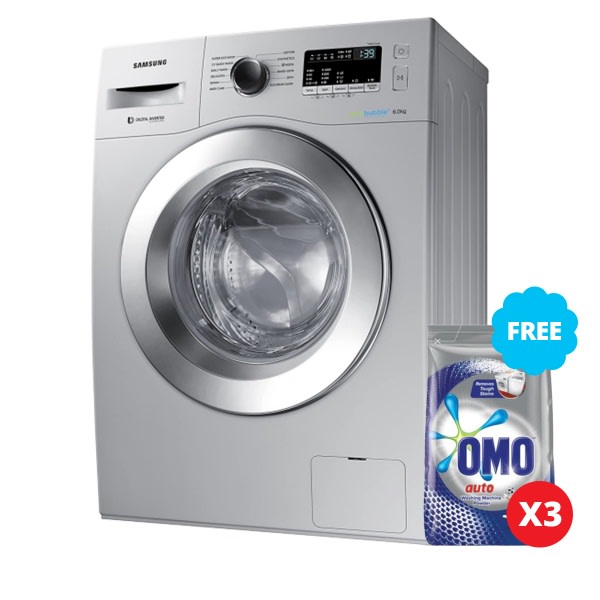 Gone are the days when keeping clothes clean came at the premium price of scrubbing with hands. The RGC_Front Load 6KG Washing Machine is the perfect solution for a busy life. Its automatic voltage control protects your machine from unpredictable power surge and fluctuations. While also providing the option of automatically restarting after a power outage. It's 'Delay End' feature, lets you preset a wash Cycle's ending time so that you are able to monitor the wash process and even set other goals while still handling chores. Its 6KG capacity sized drum is capable of 15 wash cycles and sensitive enough to ensure utmost fabric care for Wool, Cotton, Denim, Synthetic wears, Sports wears, and even baby Care. Click to have it delivered to your doorstep and Save over N41,000 + 3 Big packs of Detergent.
RGC_Front 7KG Front Load Washing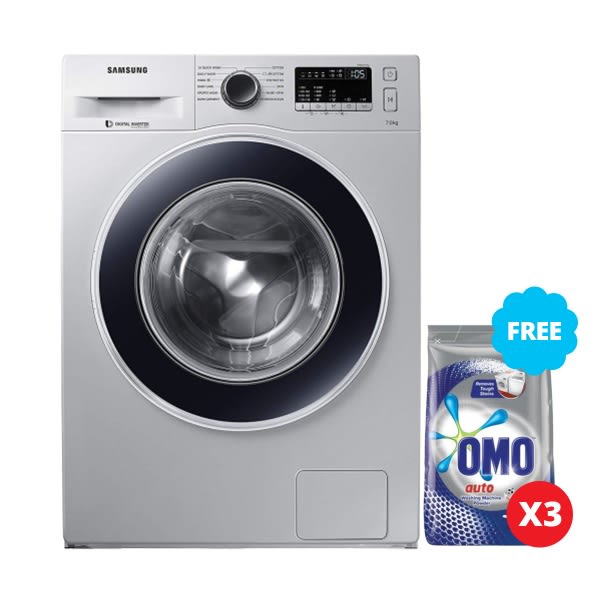 If the little ones are top of mind in your decision to get a washer then this design is for you. It comes along with a child lock feature that guards against curious fingers from altering program settings once a wash has begun. Its Super Eco-wash feature also ensures that you save energy and minimize resources (water) while of course still getting your clothes squeaky clean. It boasts a larger drum size than its predecessor and an LED display for clear and well-lit visibility. Save Over N32,000 when you shop this + Extra detergent and next day delivery available at your beck and call. 
Samsung RGC_Front Load 8KG Washing Machine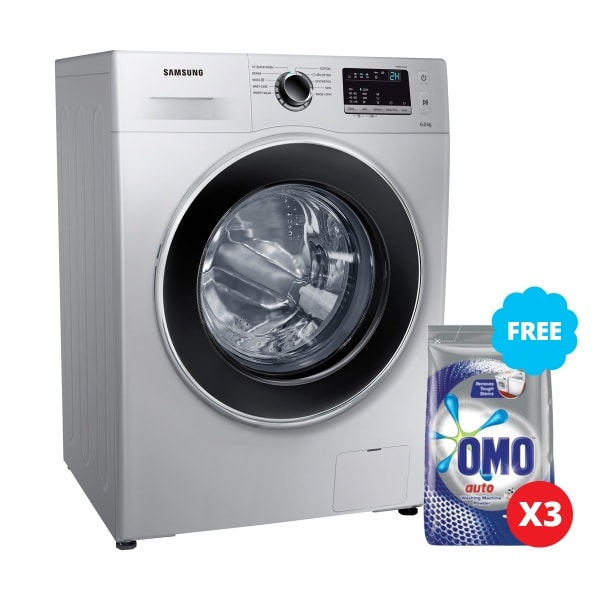 Not only do you get the best price in the market you also save N33,835 on one of the best Front-load washers. This unique washer is also designed to further simplify the washing process by helping you remotely monitor/control your experience. With the aid of a Samsung smart washer app installed alongside this machine, you can monitor the functions of your machine remotely and even detect issues and possible solutions to problems encountered. More features include: 
– Child Lock and Lock-door feature to keep kids safe and ensure the washing process isn't interrupted.
– An Emergency drain to drain your washtub in the likelihood of an Unbalanced load(UB) Error
– Detergent Dispenser with 3 Options (Pre-Wash, Mainwassh, and Softener).

The Choices you make influence many aspects of your lifestyle. Make the right choices today. Visit Konga.com or Walk into any Konga Retail Store Near you for these and More!