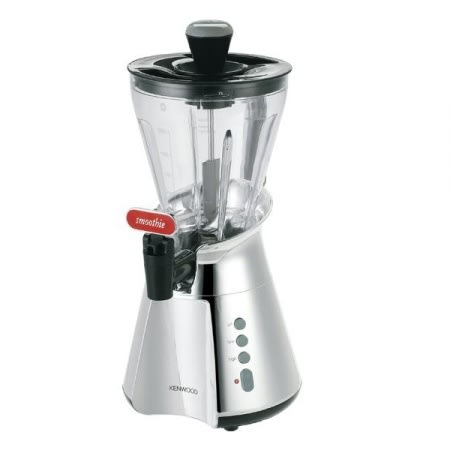 Having a Blender within reach on your kitchen shelf is one of the easiest ways to 'keep the doctor at bay'.
Wondering how a Kenwood blender is capable of the sort?
For hundreds of years, Mediterranean and Eastern cultures enjoyed longevity as a result of the fruit-based drinks found as a staple in their daily diets.
Smoothies began to enjoy modern popularity in the early 1930s with the invention of the blender.
We remind you of 4 super reasons why you'd be doing your body a huge favor by taking smoothies.

WEIGHTLOSS
Certain fruits help with weight loss goals because they contain healthy levels of viscose and soluble fibers. These fibers curb appetite, makes you eat less thus keeping you satisfied for longer. Smoothies are vehicles for a relatively low calorie yet nutrient-laden lifestyle. Inculcating fruits like apples and greens in smoothies are a sure fire way to lose some pounds.
IMMUNE BOOST
Smoothies are made up of 90-95% water as such is reckoned to have a powerful diuretic effect on the body. If consumed regularly, smoothies contain hepatoprotective qualities and antioxidants. Antioxidants fight disease-causing free radicals. Smoothies also contain numerous vitamins such as vitamin K for bone health. They a great way to fight off a cold naturally too.
SKINCARE              
Watermelon is an example of a fruit that keeps the skin supple, hydrated and moisturized. Apart from building a diet fortress on smoothies, cutting down on the intake of caffeine and red meat is also important for healthy skin.
HEALTHY HAIR
The presence of vitamin A in smoothies reduces hair loss, premature greying, and scalp disorders. Pineapples and strawberries in smoothies improve hair growth tremendously.
The secret behind a perfect smoothie is the blender.
Owning a blender is a huge step to making smoothies a lifestyle, saving money and ensuring you are fully in charge of what goes into your system.
The KENWOOD SMOOTHIE BLENDER AND MAKER is characterized by its elegant design and not less than 1.5-liter capacity jug and 2 pulse nodes. The KENWOOD SB266 makes for the perfect affordable smoothie blender. It comes in a splendid combination of a highly durable blending jar and lid, a stir stick, with a 500W powerful motor.
Be Healthy and save while at it. Shop the KENWOOD SMOOTHIE BLENDER AND MAKER on KONGA.
Take advantage of the FREE SHIPPING ON ORDERS this month and have it delivered to your doorstep or walk into any KONGA Store nearest you.
With KONGA, Shop Smart, Live Well.