When it comes to choosing a preferred laptop brand, 'Performance' is key.
Whether you work, or still learning at school, it takes more than sheer determination' and 'hard work' to be productive. A high performing laptop may be your first step in the right direction to achieving professional or academic goals. Of the multiple options available in the market, Here are the 4 Best Performing offers of this season.
Spectre 13 – 8th Gen- Intel Core i5 (8GB RAM – 256GB WIN 10) : 
Crafted in a seductively thin carbon-fiber exterior, the Spectre 13-8th Gen laptop is designed to suit all your needs. It is packed with so much innovative technology, including over 2 million megapixels to elevate your optic senses. While other brands can only offer less, this genius device goes for N495,000 Only on Konga– a price that is certainly too good and true. Its 8th Gen Intel core processor + 15 hrs/45 minutes of uninterrupted battery life is just what you need for cutting edge performance. With this, you are free to express your creativity whenever you want, and on the go.
HP Envy – 13-Intel Core I7
(8GB RAM 1TB WIN 10) : 
Productivity doesn't have to be burdensome. Tackle everything that comes your way with this unique yet powerful blend of stylish and cool.
Its smooth aluminum design exceeds expectations and ensures that what you get is both elegant and durable. Its ergonomic hinges offer a natural typing position so that you can bend it to whatever angle you want. What's more, is that you can transform your screen into a spectacle with over 2.07 million pixels in full HD(1920 x 1080). Cool Right? Save N20,000 when you shop this for N626,000 only as opposed to its higher market value.  
HP intel All-in-one Intel Core i5: (8GB RAM 1TB HDD WIN 10) 
Monitors make all the difference. With a well-built intel processor, and up to 8GB RAM, this spec can seamlessly go from sending work emails, to submitting class assignments and even uploading vacation photos. This all in one PC offers both a great display and a sturdy tilt stand that allows you to work from multiple perspectives without a fuss. In addition, it's highly integrated graphics card + easy WI-FI connectivity provides an easy gateway to the world. Save N20,000 on each purchase when you shop @ N380,00 Only in the Konga Yakata discount sale.
HP intel All-in-one Intel Core i3-9th Gen : ((8GB RAM 1TB WIN 10)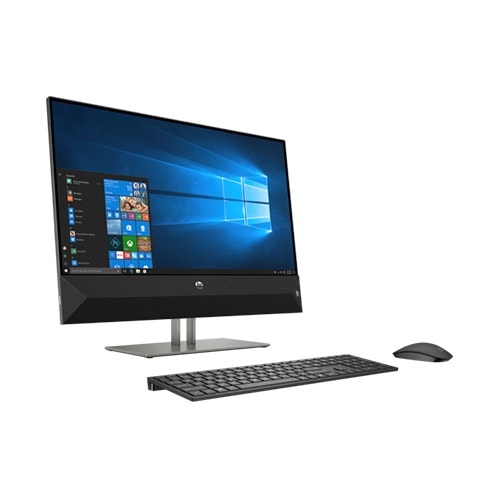 Looking for functionality, and speed while you maneuver daily tasks? The HP intel All-in-one Intel Core i3-9th Gen is just what you need. With a battery that lasts throughout the day and all the essential computing features at your fingertips, this spec guarantees smooth, and fast performance every day.
The Countdown has already begun! Watch out for more great deals as they roll out. 
Visit Konga.com or walk into any Konga retail store near you for more!