If battery life, camera specifications, and storage capacity are a few of the features you look out for when making the decision to buy a smartphone, Pre-ordering either the Samsung Galaxy S20, S20+, or S20 ultra would be one of the best decisions you'd be making this year.  Mobile devices have evolved way beyond just making calls and receiving messages. The Galaxy S20 Ultra is poised to change the way you capture the world while setting the pace for a new and innovative collection of mobile devices. 
Design
Built-in a sturdy 6.7 inch and 166.9mm x 76mm dimension, the S20 Ultra is noticeably thicker than the models in its league. Its glass and aluminum casing comes in 2 colors – cosmic black and gray. It's 120Hz seamless screen transition, guarantees super fast and precise touch responses.
Camera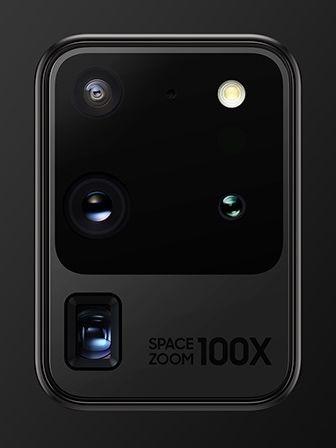 The Samsung Galaxy S Ultra masterly merges 5 highly impressive and super-sophisticated cameras into one that brings photography to life. It's AI prograde camera system supports 9 times more pixels than ordinary phone cameras. Its 108-megapixel capacity captures quality and detailed photos on the spot. The galaxy super hybrid optic resolution makes it such that it is possible to zoom multiple times into a picture to obtain close-up pictures all without disrupting quality.   
Storage/Battery
Boasting more space than you'll ever need, the Galaxy S20 Ultra comes With up to 16GB RAM, and up to 512GB of internal storage. There is an additional option of expanding its memory with a 1.5TB SD Card if you want. This unique device is powered by an intelligent 5000mAh battery, that automatically adjusts your phone habits to save power. Thus ensuring it lasts longer on a single charge. The Galaxy S20 Ultra currently takes pride of place as the world's most advanced mobile device.
Accessories
The Samsung galaxy buds are amongst the best scoring Bluetooth headphones. These earbuds are a convenient way of performing handless operations. Be it listening to music, or just answering phone calls, the galaxy buds make a great companion and are a handy accessory. Be the first to get your hands on this device. Get the Galaxy buds for free when you Preorder either the Galaxy S20, S20+, or the S20 ultra. CLICK HERE to Order Now! 
Visit Konga.com or walk into any Konga retail store near you to Pre-Order TODAY!