To be physically fit is a state of complete wellness and health of the body and mind.
As we gradually set sail through the year; most of us, including myself had set fitness goals in the beginning. As uneasy as the journey seems, we are not about to derail. Here are 3 fitness trends you should incorporate into your workout routine to spice it up.
WEARABLE TECHNOLOGY
Wearable trackers are technological advancements for monitoring and tracking fitness related metrics such as distance covered, calories consumed, heartbeat rate, and a lot more. Fitness trackers are a great way to monitor activity levels, overall health with little or no effort, and can serve to encourage you during a tough workout. Wearable trackers are here to stay and research has recently revealed that using these judiciously are an effective way to lose weight. Get trackers that suit your needs
AT HOME SESSIONS
Home workout sessions are fast becoming the in-thing. Rather than get stuck in traffic on the way to a public fitness center or getting caught up in a crowded gym, going through your routines in the comfort of your home are an amazing feeling. Stock up on a Treadmill, a Fitness Bike, a Gym Station, an Ab Roller, Dumb bells, or a sit-up bench. Who says you can't own all these at home? What's more to this is that you get to save up on your gym fees. 🙂
YOGA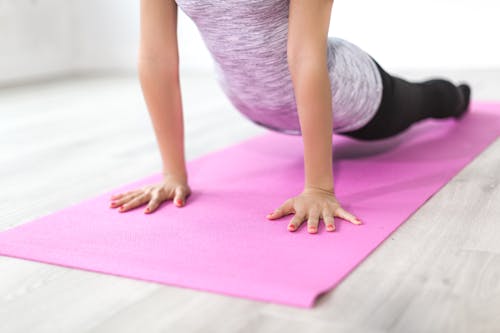 As earlier mentioned, to be physically fit is to be whole both in body and mind. Yoga is aimed at improving the body's flexibility and strength, while easing the mind. Yoga routines include re-laxative breathing techniques known to lower blood pressure and slow the heart rate. This is highly beneficial to people with high blood pressure or heart diseases. With just a Yoga mat, and the right dose of determination, you can embark on an unstoppable journey to fitness.
Achieve your Fitness goals with ease. Shop Fitness equipment, and all you need to embrace your dreams. Visit www.konga.com and select quality and affordable equipment. Add to your cart, and ask your loved one to 'KONGA ME' this season.
With KONGA; Shop Smart, Live well.